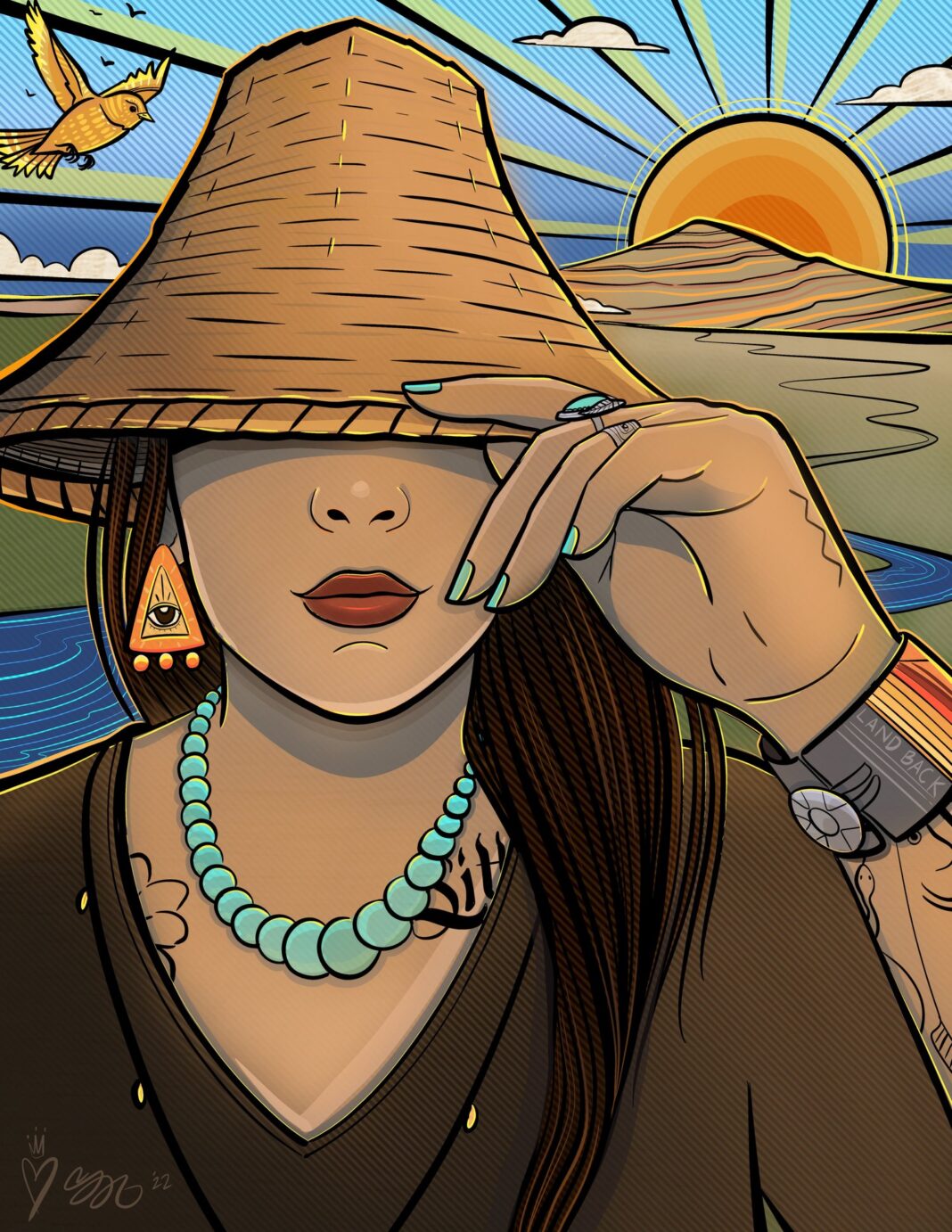 The BEING FIRST Magzine would like to spotlight The Indigenous Foundation (TIF). TIF was created by Sena Y, a member of FRC 771 SWAT and Meera B.
The Indigenous Foundation is a grassroots, youth-led organization of change-makers and activists, consisting of 30+ Indigenous and POC women, two-spirited, and non-binary folk, striving to uplift, advocate for and raise awareness about Indigenous rights.
Through encouraging intersectional activism and amplifying Indigenous voices, The Indigenous Foundation hopes to educate others about Indigenous rights, motivate others to take accountability, and practice advocacy and action. Our goal is not only to spread awareness about issues Indigenous peoples face around the world but also to shed more light on the achievements of Indigenous peoples. 
The Indigenous Foundation was founded in November 2020 by Sena Y, a member of FRC771, and Meera B. Since its creation, the Indigenous Foundation has grown and evolved into a platform that has created a positive impact and awareness regarding Indigenous issues and rights. Through its various social media platforms, it has amassed over 60 000 followers, raised over $9000 of proceeds through its t-shirt fundraiser, and reached over 1 000 000 individuals through podcasts, articles, and posts. TIF hopes to continue to spread awareness and educate others about Indigenous rights and culture. 
The title photo of this page is from TIF's virtual photobook of portraits celebrating intersectional forms of indigeneity.
Learn more about the Indigenous Foundation:
Website: theindigenousfoundation.org
Instagram: @theindigenousfoundation
Photobook: https://www.theindigenousfoundation.org/photobook
You can also listen to the Indigenous Foundation's official podcast: Unrooted.
Podcast: https://open.spotify.com/show/4Io6Fq4odWLgoqeYGImdbr?si=49b5db57665949df