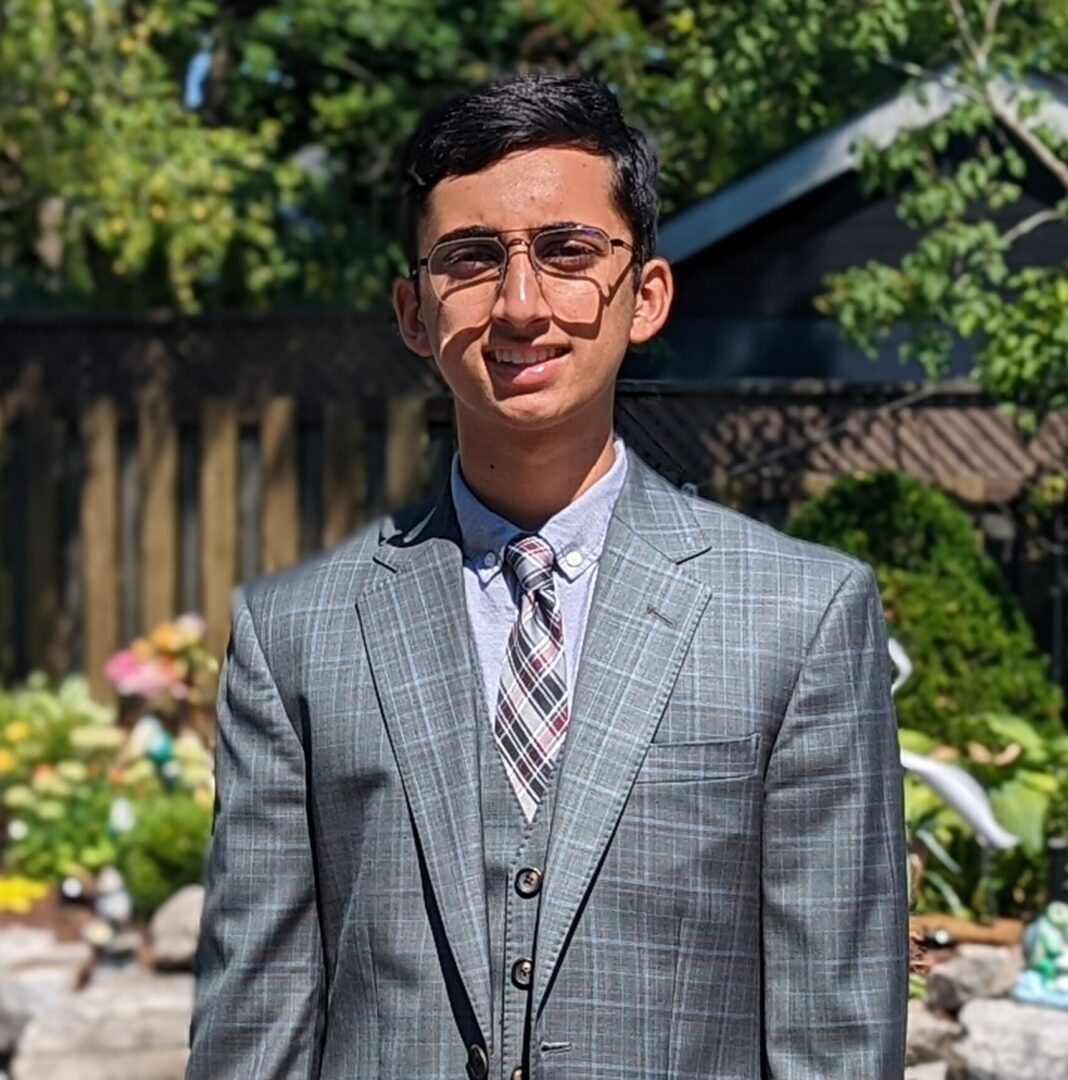 Personal pronouns: he/him
Hello, I am Muhammad Ibrahim Ahmad, but I go by Ibrahim. I am 15 years old and live in Kingston, Ontario. This is my second year in robotics, and it has been quite enjoyable. I started last year with W.A.F.F.L.E.S. Robotics 4476, where I tried dipping my feet in everything the team does, my interests have now shifted towards awards and sponsor work, but that's not saying I don't find the rest fun. Last year I was the team's human player, which was very fun. This year I am expanding my reach in FIRST staying on FRC team 4476, but I have also joined WAFFLES FTC team 18911 and mentoring FLL Challenge team 105
Outside of robotics, what are some of your hobbies?
I have a few hobbies outside robotics. I love playing tennis, badminton, and basketball with my friends. I also volunteer at a local long care facility home regularly, which was a fun and unique opportunity for me. I also watch many movies and shows, my favourite of all time being House MD. I also enjoy playing many card games like blackjack and poker.
Where do you see yourself in ten years?
I am only in grade 10 so I am not 100% sure, but I would love to move to some big city in the USA where I could either be a Financial attorney or psychiatrist. I also hope to have travelled much of the world by then, especially northern Europe and South America, as I love travelling and haven't visited those places. Along with that, I hope I can also continue my yearly trips to Pakistan. Last but not least, I would like to start working on creating my own chain of hospitals.
If you could have any animal as a pet, what would it be?
I would like a pet sloth, it would just be really chill and a just a funny pet.