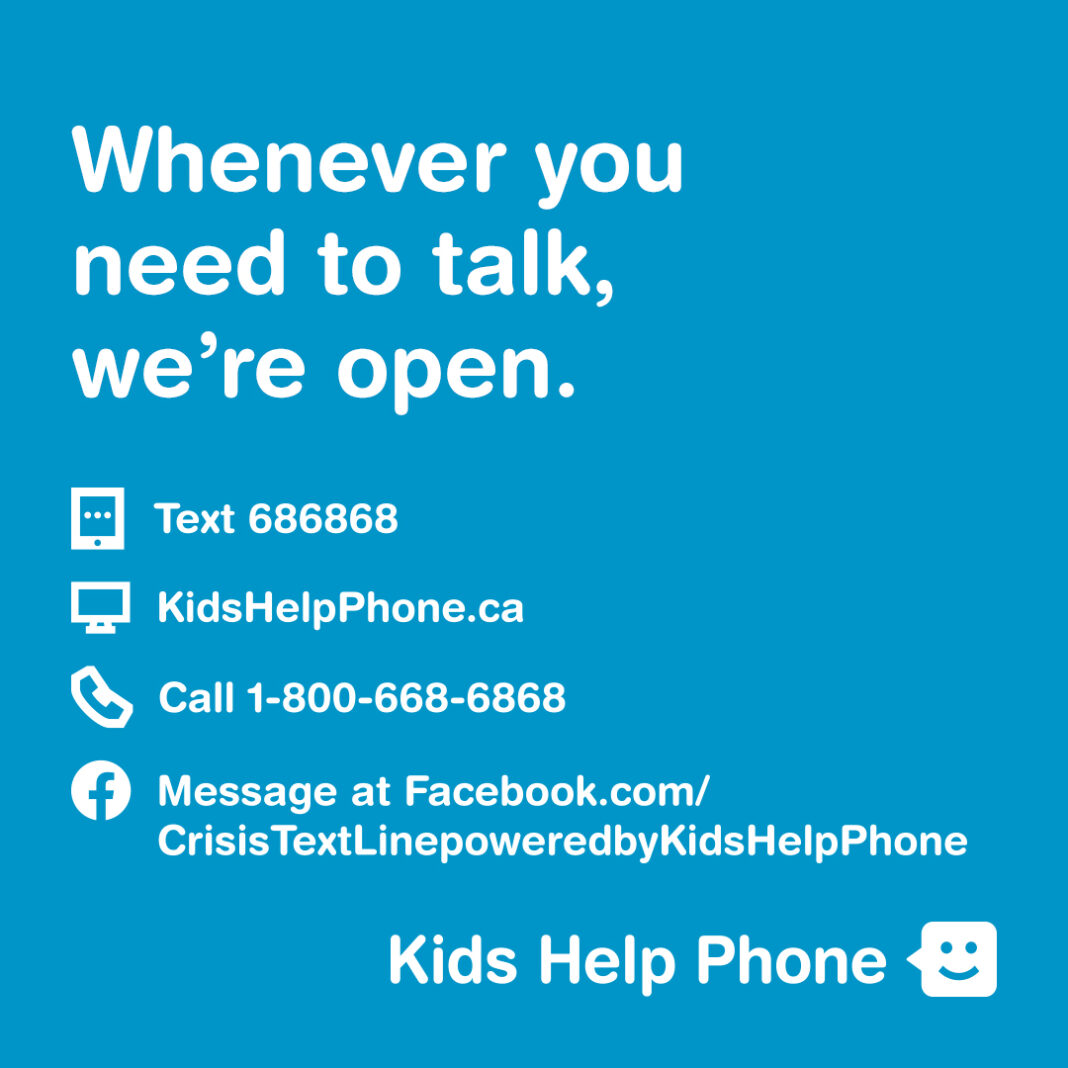 Robotics build season is a busy time for all members of FIRST teams, and the Youth Council would like to remind everyone to put their mental health "FIRST". FIRST Canada is partnered with Kids Help Phone to help educate the robotics community about all things relating to youth mental health. Our partnership with Kids Help Phone allows us to connect anyone with an expert to help them find answers or someone to speak to about their mental health.
A substantial portion of the work done by the mental health sub-team goes towards our social media initiative, Mental Health Mondays. Our Kids Help Phone-backed posts inform the community about different topics pertaining to mental health, and often provide suggestions on how to overcome struggles with the topic of the post. Furthermore, we provide links to more information on the Kids Help Phone site. 
This year, we have had posts sharing tips for online safety, as well as advice on how to spot, recognize and help those who are being bullied in any form. More posts are on the way, and stay tuned to the FIRST Canada social media channels (Instagram, Facebook, Twitter) on Mondays, where every second week a new post will be coming out!
Another initiative the mental health crew has worked on in the past is the creation of quiet rooms at FRC competitions. These spaces give room for anyone to come decompress from a stressful match or troubling circumstances in the pits. Building robots can be a challenging experience with many bumps along the way, and we understand that emotions can surface during the stress of competition. If you need a place to decompress and take a step back we hope this initiative will help you, especially with competition stress being a new experience for many members.
This year, details for competitions (in person this year get hyped FIRST community!) are still being finalized but stay tuned for the status of the quiet rooms! We will work hard to ensure that there is a space for everyone, and that everyone knows that they are open and accessible to all.