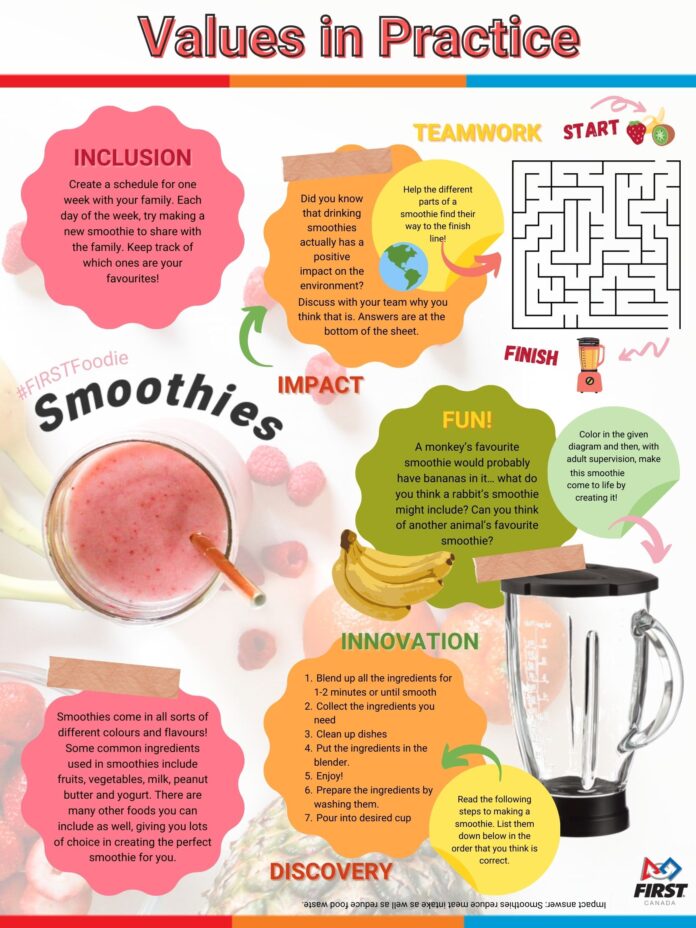 Youth Council Subteam Highlight: #FIRSTFoodie
The Youth Council Subteam Highlight is your one-stop-shop for checking out what the FIRST Robotics Canada Youth Council is up to! Featuring a different sub-team, every issue. 
You've done it before; a late practice, a CAD that is so close, one last email…. and you've skipped dinner. Again. Robotics culture is demanding, challenging, and rewarding in so many ways; FIRST prepares its participants with skills to tackle life full force. But when unhealthy eating becomes a habit, robotics starts to impede on wellness. 
This was the mindset that formed #FIRSTFoodie; recognizing the power of conscious and mindful eating, the Youth Council set out to change robotics food culture. In a society where food is a cultural staple, eating healthily can have rewarding benefits for teams: bringing people together, encouraging sharing, and facilitating discussion. At competitions, eating right gives the whole team enough energy to tackle the weekend; healthy habits are crucial for success. 
The Youth Council #FIRSTFoodie team has coined #FIRSTFoodieFridays on Instagram, where the group posts weekly "Science of Consumption" posts. These posts highlight various ways that FIRST participants can eat more mindfully, and introduce conscious eating to their teams.
#FIRSTFoodie also reaches FLL Challenge participants, with Values in Practice worksheets to encourage at-home Core Values practicing, while exploring food. These sheets are awesome ways for teams to stay connected while virtual/distant and practice the FIRST values. Access these resources here: https://www.firstroboticscanada.org/values-in-practice/
Our team is also re-examining the food that is provided at various Canadian FRC competition locations; stay tuned for these updates! 
You can stay in touch with our team via Instagram, where we have weekly #FIRSTFoodieFridays. Our talented and passionate team includes Victoria, Jordan, Hridi, Julia, Michelle, and Emiko!