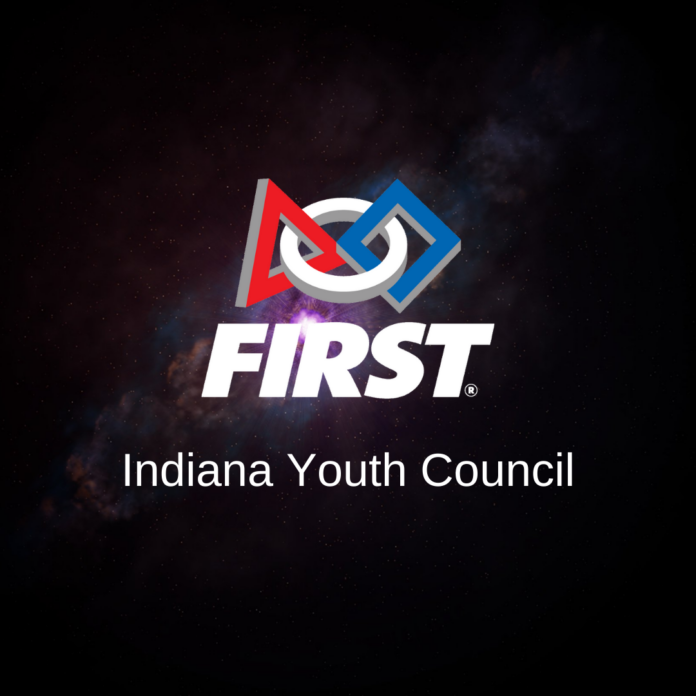 Responses provided by Sienna L., President of Indiana Student Board, Team 1024, Class of 2022
As a member of the Youth Council, what initiative has been your favourite and why?
Our initiative to get more young women gaining confidence and comfort in STEM fields has been my favorite so far with the council. As more female upperclassmen in Indiana First are getting accepted into higher education in STEM fields, our board is working to get these young women advice from women currently working or studying in a STEM field. This will be an opportunity for young women to ask questions about what kinds of challenges these fields could bring. It's an amazing opportunity for women to help support women and an initiative that has a lot of potential to help get young women more confidence in STEM.
How has the FIRST Robotics Indiana Youth Council promoted EDI through their initiatives? 
Our council is working to develop shared resource platforms to have different templates for many different projects within First such as business presentations templates, recruitment templates and more. Teams are encouraged to share resources with each other and use EDI to create a helping community with gracious professionalism.
What does gracious professionalism mean to the Indiana Youth Council? How do the youth council members practice gracious professionalism?
Gracious professionalism is helping others when you can and being an ally, not a competitor. We all have the same opportunities to grow and improve and support each other through this and it is important to every single member of our council that we help teams with as many resources that we can give. Although we are all from different teams across the state, we come together on the council to be one strong team representing the students of Indiana First.
What new initiatives do you have in store for the future?
We currently have students working on a project we are calling the Map. This map will have information on every First team in Indiana, including information like location, who they accept on the team, how to get in contact and more. This will be an amazing resource for Indiana FIRST allowing teams to easily connect with others and allow future First members to find a team closest to them.
What are 3 pieces of advice that you would give to all members of FIRST robotics?
FIRST is an organization meant for students, it's an opportunity to grow, learn and make connections. There are so many ways to improve many different life skills. FIRST is not just robotics, but leadership skills, workforce development, team building, business skills and so much more. Don't be afraid to come out of your shell to learn, we are all there to be together and connect as a worldwide group of students who are ready to transform our world
How does the FIRST Indiana Youth Council advocate for mental health? What projects aim to spread awareness about mental health?
Our council has a connection with the American Foundation for Suicide Prevention Indiana chapter. Through this foundation, we have the opportunities to go through multiple training sessions to help us better understand and advocate for mental health awareness. During competitions, we plan to have information available for teams from the AFSP to help promote awareness as well.
What initiatives do you have planned for FIRST Project Green? 
Our council has the goal to create a fun way for FIRST teams to help out in their community in a way that isn't necessarily robot-related. It's a good way to get teams out into their community and get students involved with opportunities on their team. Last year Project Green made picking up trash into a bingo board. The council this year plans to do something similar, a project that turns yucky stuff like trash into some friendly competition or a funny game. We currently have members of our council talking to local environmental groups in Indiana about potential projects.