SWAT 771 is an all-girls FRC team based in Oakville, Ontario, dedicated to empowering individuals in STEM, and promoting equality for all. SWATposium is SWAT's annual conference that brings together FIRST teams from across the world for a day of guest speakers, workshops, and social activities. SWATposium is held annually in the fall, with the hopes of sharing knowledge to prepare both veteran and rookie teams for the coming season and to provide a space for FIRST teams to share their knowledge and get to know one another. Every year, teams from many parts of the world run workshops across various different topics, for all skill levels. 
This year, SWATposium was held on November 27, 2021. In previous years, SWATposium was held in person at St. Mildred's-Lightbourn School in Canada, however, due to COVID-19, they have shifted to running it online for the past two years. Although SWATposium was held virtually, they tried their best to keep the interactive and engaging atmosphere that everyone looks forward to at SWATposium. In future SWATposiums, SWAT hopes to return to hosting SWATposium in person, but also keep the virtual aspect of it for FIRST teams who are not able to come to Canada. 
SWAT began running SWATposium 11 years ago, as a way to connect the FIRST community. For the past 11 years SWATposium has provided a fun, educational platform for Robotics teams across the world to share their knowledge with others in the community, and each year it has sparked connections between members of SWAT's community and beyond.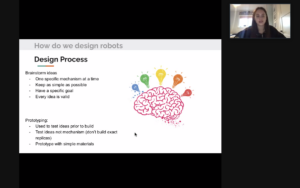 Leadership and Organizing SWATposium  
Each year, SWAT members have the opportunity to apply for a leadership position in planning and organizing SWATposium. The chosen leader(s) are in charge of organizing every aspect of this student-led event, from recruiting workshop presenters to coordinating the event itself. The way they choose to run the event is their decision, however, SWATposium typically follows a similar schedule each year. 
Other ways for team members to get involved with SWATposium include joining the SWATposium Task Force. The Task Force is typically in charge of helping the leaders complete their tasks, such as designing advertisements and social media posts. On the day of SWATposium, Task Force Members can moderate workshops, where they will be in charge of recording each workshop, as well as introducing and thanking the presenters.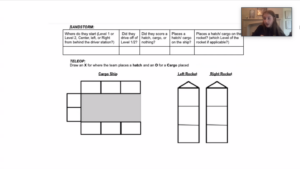 SWATposium's Impact
This year, SWATposium was able to impact over 65 attendees across the world. There were 16 workshops, each providing unique experiences ranging from learning about the FRC Electrical Control System to Chairman's to Simulators and Spreadsheets. 
Our opening speaker this year was Anika Yardi, who was one of 10 FIRST Tech Challenge students selected as FIRST Dean's List Winners for the 2015-2016 season. She was a leader on Team 8121 "Rmageddon" based in Rockville, Maryland, and still is a fierce advocate for STEM education in her community. She shared her experience through FIRST with us, and how FIRST enabled her to gain confidence in herself. 
SWAT 771 loves hosting this event every year and they strive to make each year's SWATposium bigger and better than the last. 
Sena and Sofia, the Co-Leads for SWATposium had this to say about their experience leading and planning SWATposium: "We had such a wonderful time planning SWATposium, and seeing the final product come to life. It was inspiring to see so many FIRST participants come together and share knowledge with each other. The workshops were both educational and engaging. Our keynote speaker, Anika Yardi, was very uplifting, and we could both relate to her experiences in FIRST. All in all, SWATposium was an amazing experience that we are grateful for being a part of."