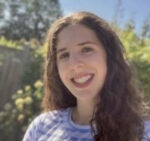 Hello, FIRST community! While there may be a variety of ages reading this issue, this article is aimed at those who will be graduating high school in the upcoming years! One major question you may have about the post-secondary application process likely involves scholarships. Multiple FIRST Canada youth council members have won significant scholarships to help finance their education. Below is the advice of Alexandra M., a youth council alumni who was a Dean's List Finalist. 
How did you tackle writing scholarship applications? Did you have a specific process for essays, short answer questions, etc.?
Although I haven't written any scholarship applications, I do have a process for tackling essays and short answer questions on applications. The Dean's List application comprised a series of short answer questions with a minimal word count, and I started by ignoring the word count and entirely writing out my answers to these questions. Then I cut out unnecessary details and shortened my sentences while ensuring I got all the important points across. 
If there were interviews involved in your application process, how did you prepare for them?
If a time has passed between your application and your interview, read your application over! I recommend reading it well and then skimming it right before the interview to have it fresh in your mind. Also, write down any skills, extracurriculars or achievements you want to mention in your interview and have them handy during the interview. Lastly, I recommend discussing some potential questions and answers with friends and family beforehand.
What did you focus on highlighting in your applications?
I highlighted good qualities and skills and backed them up by talking about my unique experiences, achievements, and extracurriculars. An application is much stronger when you can use experiences to back up your skill set rather than just listing your skills. 
Any last advice?
Make sure to tackle applications and prepare for interviews in advance! Writing applications in advance gives you the time to reread and perfect your application and ask other people to read and edit it. Preparing for an interview helps reduce stress, allowing you to come across as more polished and precise.