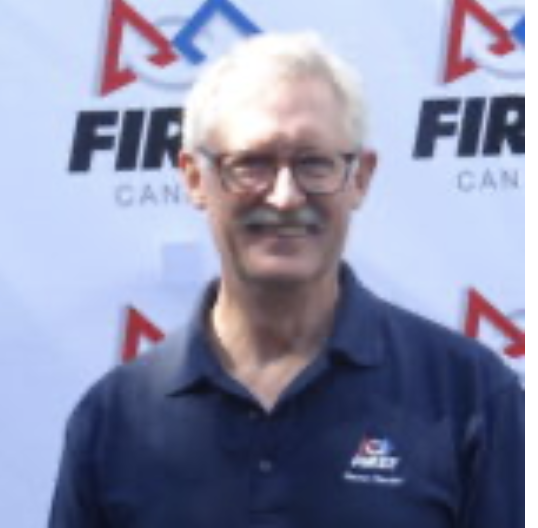 Phil Homerski
What is your role in FIRST as a Senior Mentor?
As a FIRST Senior Mentor for the Ontario District, I promote and provide support for all FIRST programs across southern Ontario. My focus is on developing FLL, FTC and FRC teams and school programs across the Greater Golden Horseshoe region (Niagara to Halton and west to Woodstock). I also serve as the District Key Role Lead Volunteer Coordinator supporting the development and implementation of a volunteer management program for FIRST Canada.
What made you decide to become a Senior Mentor?
When I started my consulting business in 2017, one of my first clients was the Hamilton-Wentworth Catholic District School Board to assist them with growing their robotics program across the elementary and secondary schools. My work was brought to the attention of FRC Director John Hobbins who recognized that the work I was doing for HWCDSB would be welcome across the FIRST Canada network and suggested a FIRST Senior Mentor role if one came available. Shortly thereafter, I was offered an FSM role and jumped at the opportunity to work with an organization that had such a stellar reputation for working on youth programs that are truly impactful. The FSM role has allowed me to apply my 30+ years of public affairs career experience to growing FIRST in Ontario.
Which team do you mentor and how did you get involved with that team?
Actually, I'm one of a handful of FIRST Senior Mentors who haven't officially mentored a team. I was initially introduced to FIRST through my youngest son's involvement with his elementary school's FLL team. When that team matured into FRC 4039 MakeShift at his high school, I became part of a very engaged parent support group assisting with everything from pulling the team's trailer from event to event to leading the VIP and Media Relations component for the off-season STEMley Cup events each year since its inception.
Do you have any words of wisdom for current FIRST students?
I'm a firm believer in the importance of FIRST's Core Values. Some of you may learn new skills or increase your skills in areas such as programming, fabrication, electronics and other marketable hard skills. However, every person who is truly engaged in FIRST programs will have had the ability to exercise some very valuable soft skills that arise from our Core Values. Teamwork, Coopertition and Gracious Professionalism are just three of the invaluable qualities that will set you up for success in the postsecondary and career worlds as you continue your journey of learning and discovery.
Is there anything else you would like us to mention in your profile?
I am "semi-retired" from my career in communications and public affairs, a chronic volunteer and an elected Trustee for the Hamilton-Wentworth Catholic District School Board. I also assist with FIRST program logistics, procurement and fulfillment at the FIRST Canada Warehouse in Mississauga.