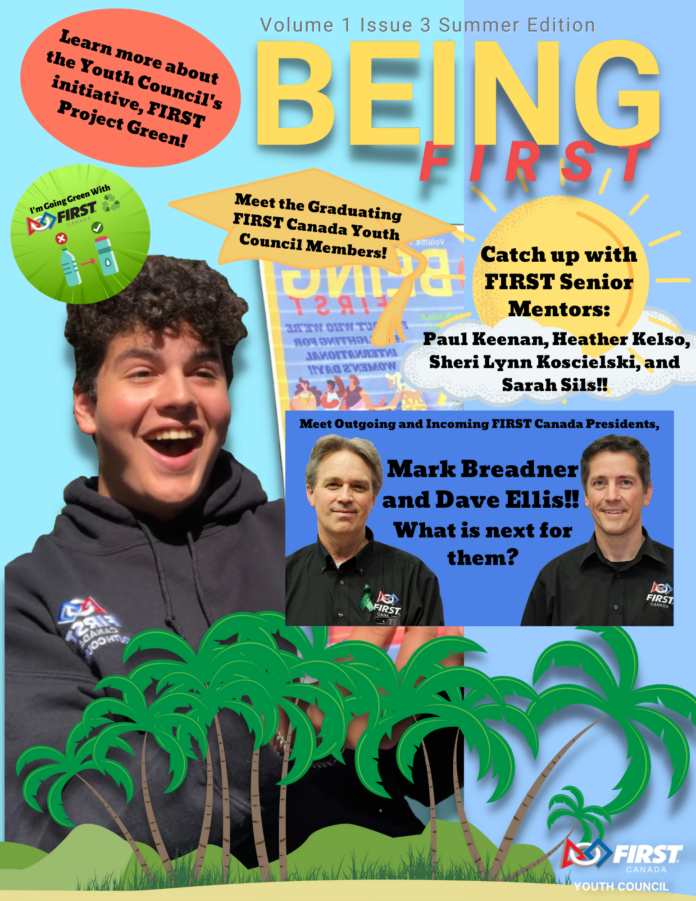 Hello FIRST Canada family, friends, and community!
The FIRST Canada Youth Council is so proud of the entire FIRST Canada community's efforts and perseverance in such a tough season that hasn't been like any other season before! We hope everyone has a well-deserved fun and restful summer in the sun this year! In the meantime, we're delighted to be bringing you another issue of the "BEING FIRST" magazine!
In this issue, we'll be catching up with Mark Breadner and Dave Ellis talking about their journeys with FIRST Canada and what's next for them, as well as highlights on some of our FIRST Senior Mentors, and last but definitely not least, our graduating FIRST Canada Youth Council Members!
But remember! We want to showcase you and your team! We will be collecting content submissions from across the community, so keep your eyes peeled on our social media in the future for opportunities to have your team or yourself featured!
Remember to stay safe this summer!! <3